We can source the perfect stone slabs for you. When you visit the Emerald Coast Granite & Tile Pensacola showroom, you will be amazed at the wide selection of slabs in stock. Our countertop samples include quartz, granite, marble, travertine, limestone, and engineered stone. We work with more than 30 premier suppliers including Ceasarstone, Cambria, Silestone, MSI and stock granite and quartz from over a dozen different distributors to make sure we have access to as many different materials as possible. Let us help you find your perfect match!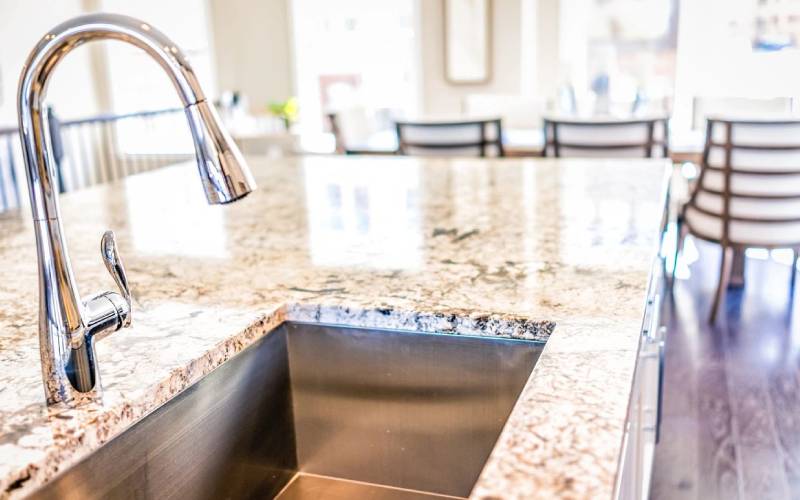 Just 4 Steps to New Countertops!
Follow these 4 easy steps to a beautiful new space! From planning to selection, to purchasing and installation. Our team will make it fun and easy!
PLAN YOUR SPACE:  First we need to get an idea of the amount of material you will need. Measure your space and make a simple drawing.. Measure the total length and width of each section you want to replace or add. 
SELECTING YOUR COUNTERTOP:  Which stone slab is best for your space? When selecting your countertop it is important to choose a material that will meet the functional needs of your space as well as the desired aesthetic. You may be selecting countertops for a kitchen, a rental property, laundry room or home office addition. Are you planning on staying in the home or is this a rental?  Consider how the space will be used. Whether you want granite, marble or quarzite, you will choose your slab color, your edge style and your finish.  
PURCHASING YOUR STONE SLAB: To ensure a smooth remodel, learn about how to buy a slab.  Stop by our Pensacola slabyard to view our in stock inventory and hand select slabs for your project. It is important that you hand-select your slabs to ensure that you get the exact veining and color you are looking for. Examine the surface of the slab for pits and inconsistencies. If there are inconsistencies make sure they are something you can live with or work around.  Make sure you ask about timelines! 
Choose your edge profile and your finish! 
Bring samples of your cabinets, backsplash, flooring and paint colors and our design team will help you choose the right stone slab.
INSTALLATION: Your perfect stone countertop is on the way! Our expert, onsite fabrication and installation team is ready to install your new countertops. First, we will come out and make an exact template after your cabinets are installed, and within about 2 weeks your stone will be ready to install. 
See, it is easy! Call today to make an appointment! 
Visit our Stoneyard. Over 300+ slabs are on display for you to fall in love with. Our inventory includes granite slabs, marble slabs, quartzite slabs and engineered materials. Pick your slab then let us help you choose your backsplash and flooring. Together, we will design the perfect space.  
Our expert fabricators cut, hone and polish countertops at our Pensacola, FL location. Browse through our inventory, and choose from granite, marble, quartzite and engineered materials to design your perfect space. We have contractor grade, level 1, 2 and 3 available from over 30 suppliers.
The Largest Selection of Stone Slabs on the Gulf Coast
BACKSPLASH AND DECORATIVE TILE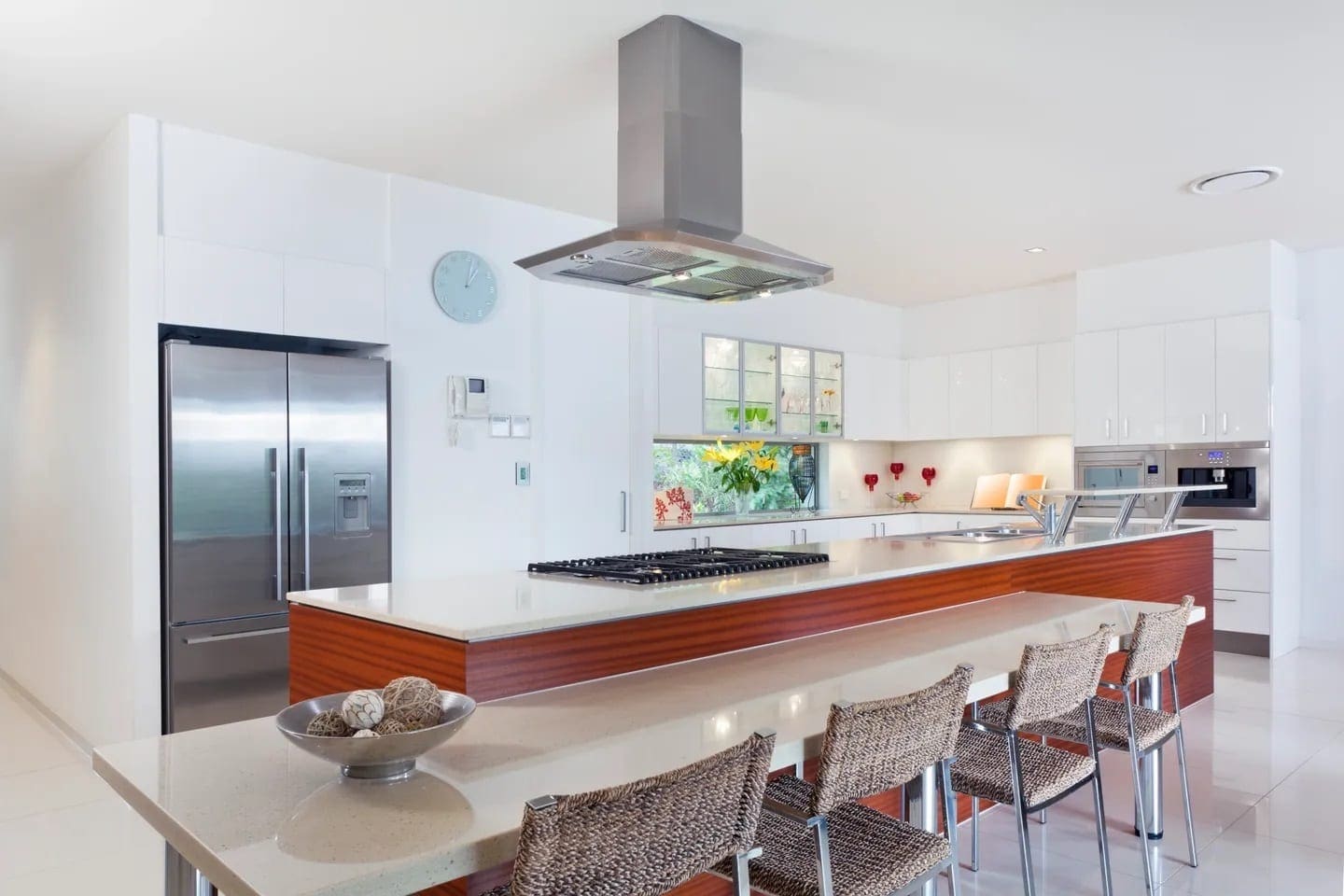 Sometimes you just need a refresh! We have a huge range of backsplash styles to choose from, including natural stone tiles, marble tiles, glass tiles, subway tiles and decorative tiles, all on display in our showroom.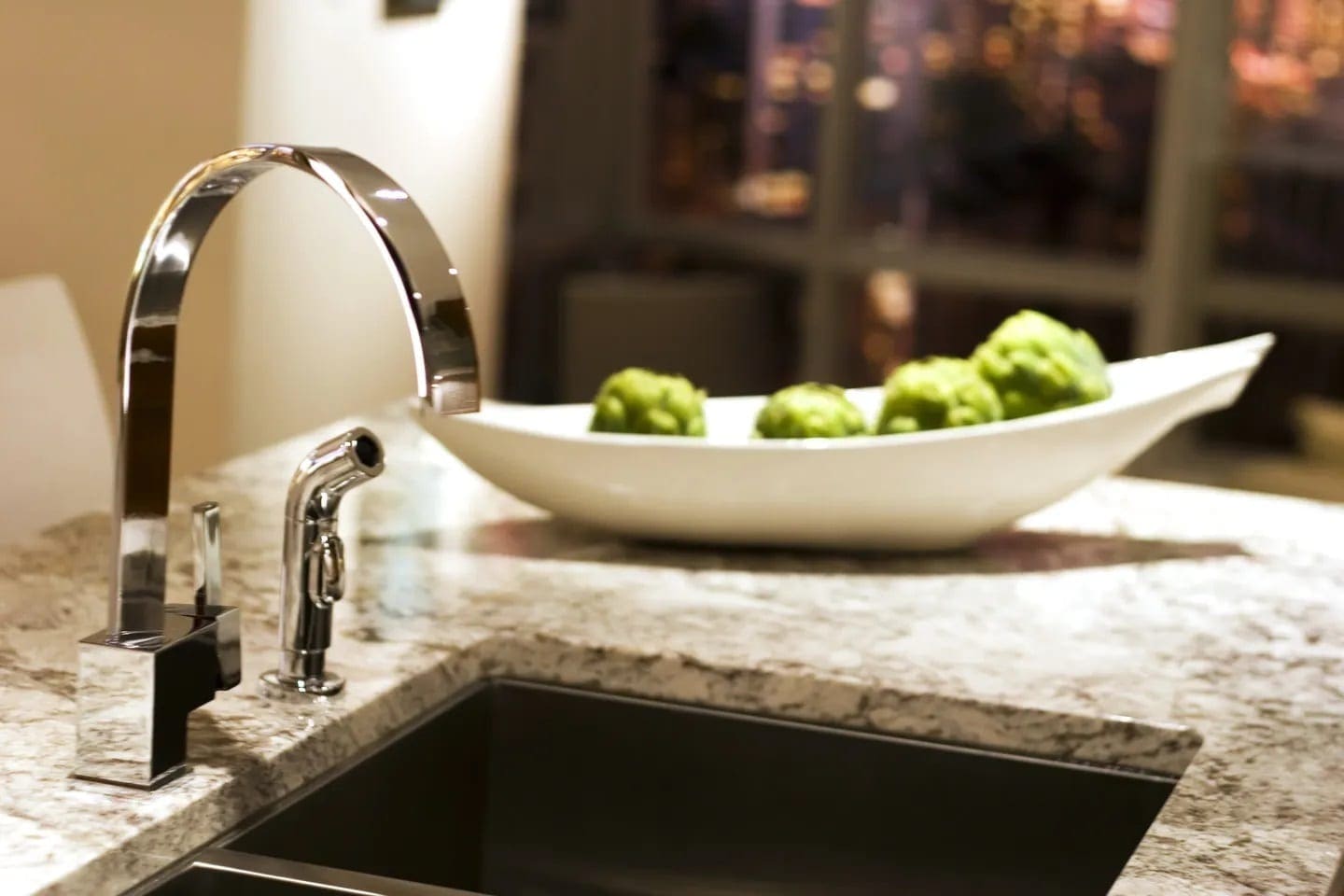 FLOORING
When you visit our showroom, you will be amazed at the wide selection of flooring in stock. Choose from hardwood, luxury vinyl plank, tile, carpet, natural stone and more.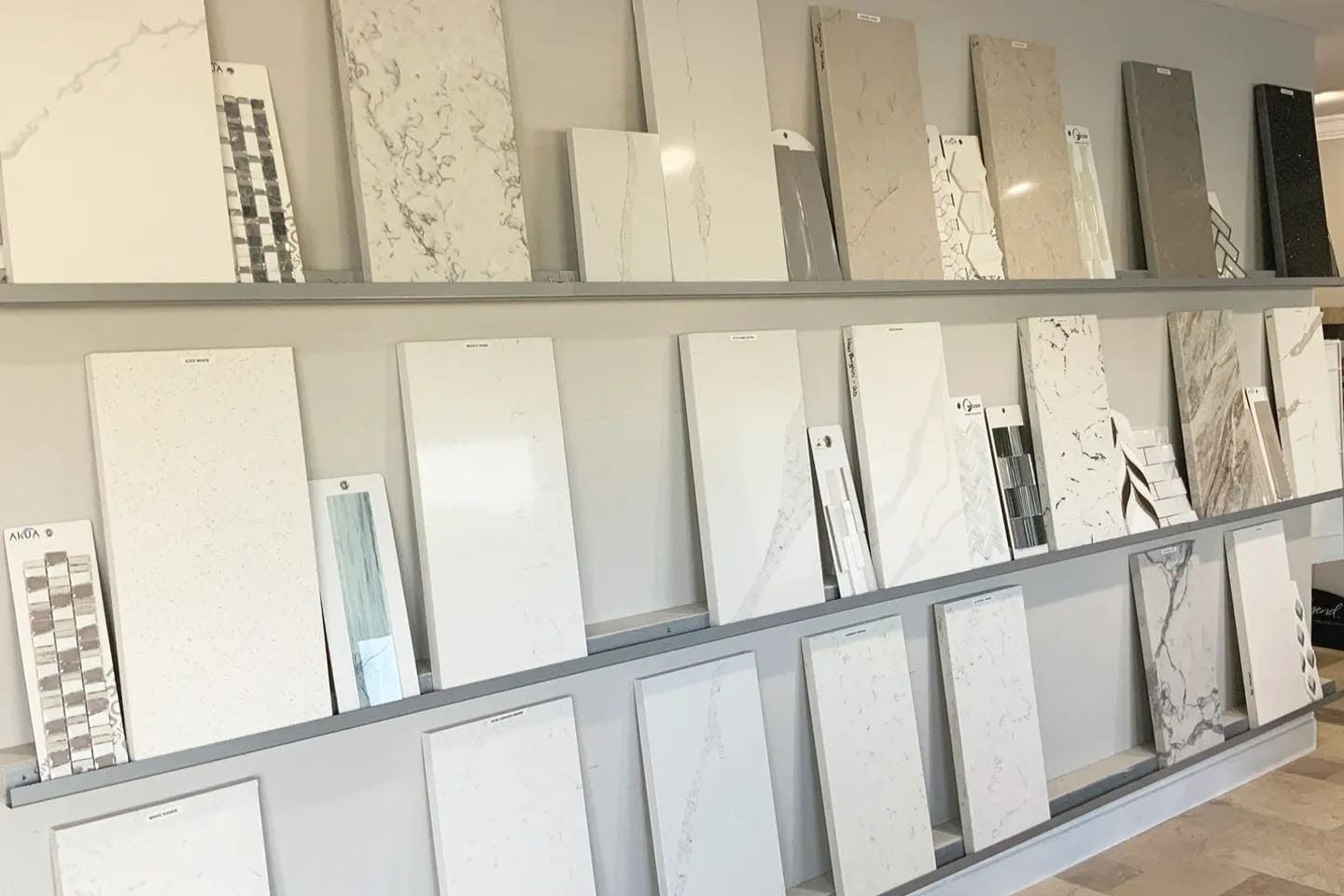 WE SOURCE FROM OVER 100 BRANDS!
At Emerald Coast Granite & Tile, we purchase materials from over a dozen different distributors to ensure we have access to as many different materials as possible. We can certainly find the perfect slabs for you!
Premium upgraded edge profiles
VIEW OUR FEATURED COUNTERTOP BRANDS
At ECGT we carry over 60 manufacturers of stone, marble and quartz.